Clear Skin
Advance
From: $49.00
Helps Keep Skin Clear
Helps With Hormonal Balance
Helps Fight Diabetes & Obesity
Helps Elevate Mood
Helps Protect The Prostate
Helps Reduced PMS
Helps Fight 16a-Hydroxyestronge based cancers


Help Abolish Acne & Melt Away Belly Fat With This Triple Strength Formula
Clear Skin Advance is by far our most popular product sold all over the world because it is triple the strength of any of the competitors with the purest form of DIM and I3C loaded with other equally potent natural phytochemicals.
It is ideal for people who are overweight, for people with multiple symptoms of estrogen dominance, and for stubborn acne sufferers used by both women and men of all ages.
Take 1 capsule in the morning and 1 in the afternoon.
DIM (diindolylmethane) and I3C (indole-3-carbinol) are amazing compounds derived from cruciferous veggies like broccoli, cauliflower, brussels sprout, and leafy greens. They promote the metabolism of excess estrogen, resulting in incredible health benefits. They are well-known for their ability to reverse acne and promote clear, radiant skin, and support healthy weight management. 
Research suggests DIM and I3C may also lower the risk of cancer, help reduce PCOS and PMS, support belly fat loss and the reversal of "man boobs", support healthy immunity, and help reduce autoimmune disease symptoms. In order to consume all of the DIM that your body could use, you would have to eat over four pounds of cruciferous vegetables every single day!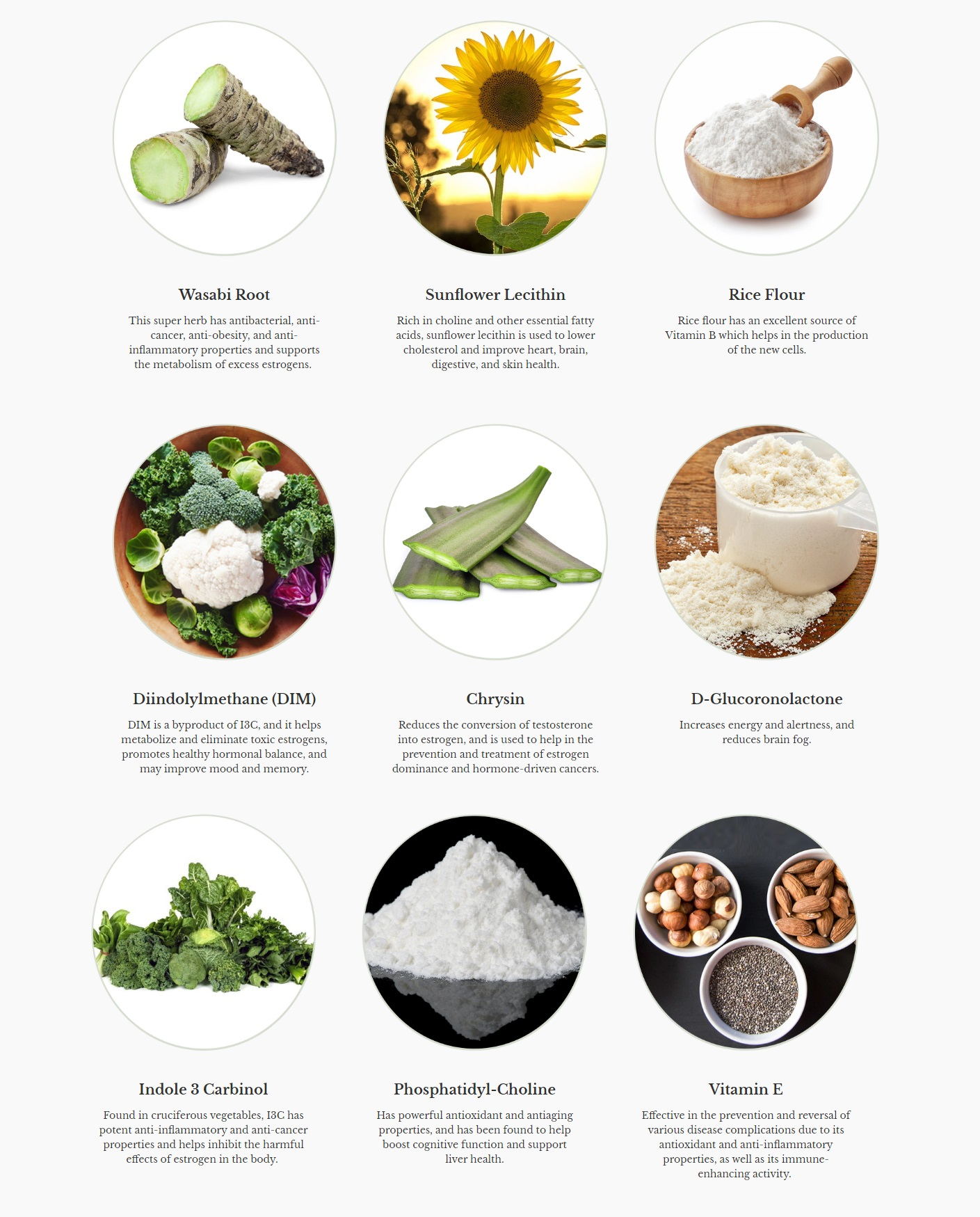 | | |
| --- | --- |
| Weight | 0.1 lbs |
| Dimensions | 4 × 2 × 2 in |
| One Time Purchase | Single Bottle, 3 Bottles – Save $15, 6 Bottles – Save $59 |
Reviews
Rated 5.00 out of 5 stars
3 reviews
Reviews
Rated 5.00 out of 5 stars
3 reviews